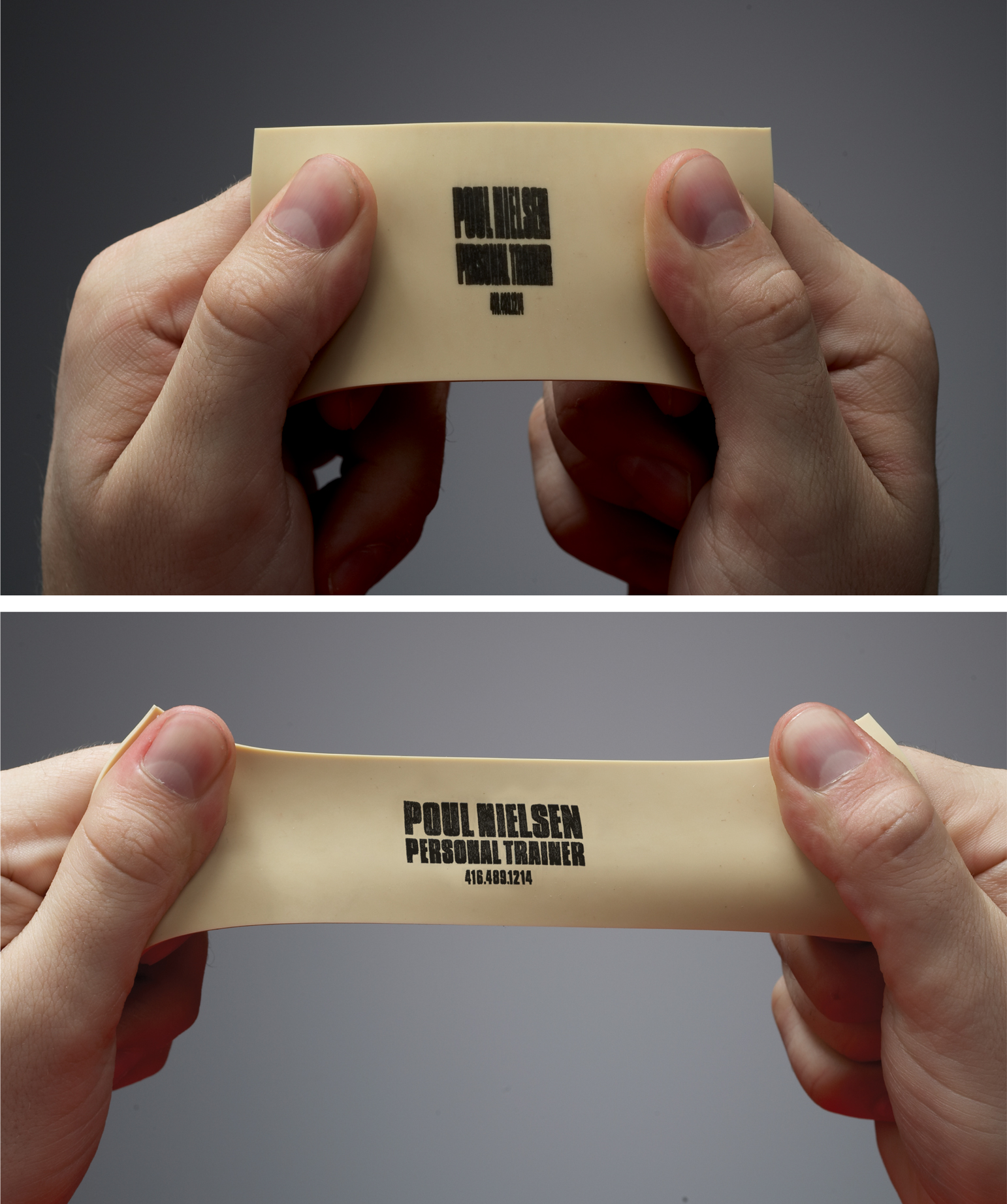 Business card for a personal trainer that is impossible to read unless stretched apart. Made out of very durable material making it difficult to stretch.

Role: Art Director / Designer
Copywriter: Chris Hirsch
Client: Poul Nielsen
Agency: Publicis Toronto
Photographer: Michael Banasiak



Ninja Tacks are thumbtacks designed to give the illusion that throwing stars are embedded in a surface. This product is an informal re-imagining of an often overlooked essential office tool.

Role: A design collaboration between Jonathan Sabine and I under the name Chromoly inc.



Role: Art Director / Designer
Copywriter: Chris Hirsch
Client: Walmart Canada
Agency: Publicis Toronto
Photographer: Chris Woods