While cycling to work one morning I was hit by a car.
When recovering from this life-changing accident I obtained my MRI and CT scans. Originally I wanted these to make sure the doctors and rehab practitioners I was seeing always had the most current information.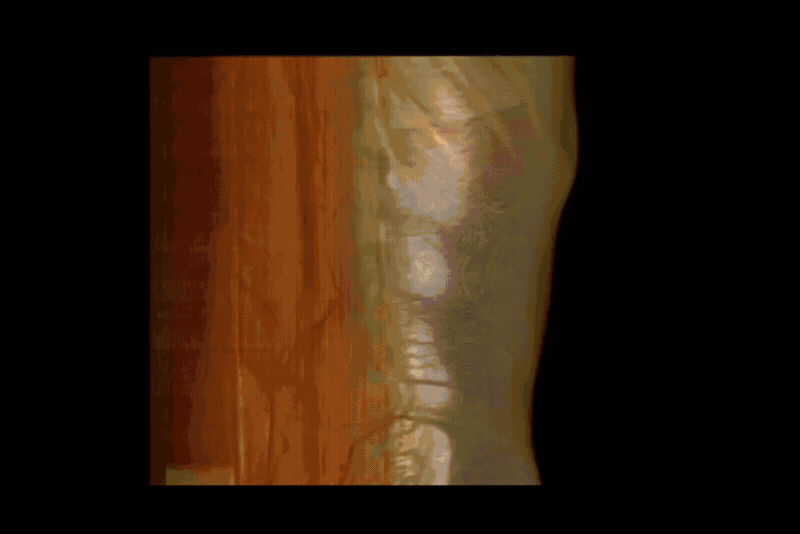 Later I discovered that I could use free software to open the various scans and then export them to 3d design software.
I became interested in the idea of using anatomy of my low back as building blocks for a design.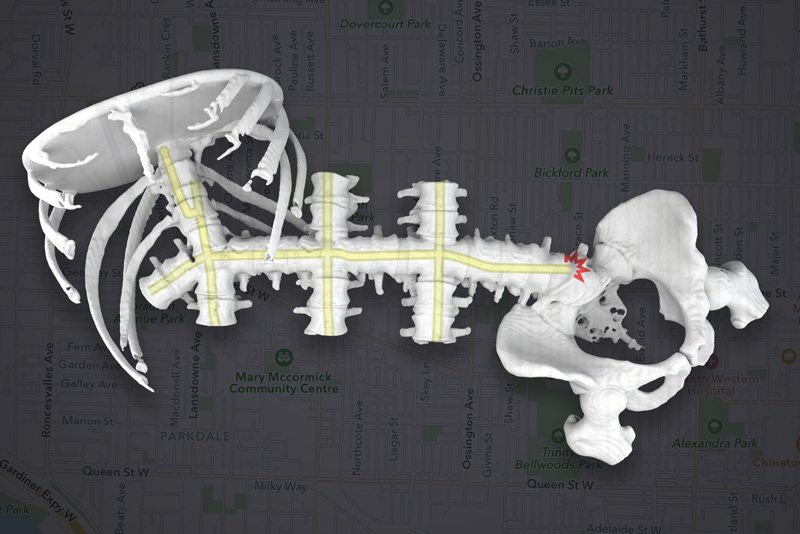 In this piece, my hope was to capture the whole terrible physical and emotional experience. My plan was to later destroy it as an attempt at some sort of Cathartic Release.
I ended up rearranging the scans of my vertebrae and reconstructed the spine to follow the route I took on my bicycle that morning. I matched where my low back injury is located to where I was hit by the car. I printed the model out at 1/2 scale.

The slow-motion video documents the completion of this process.